. . . TYBEE COMMUNITY AND

POST 154 EVENTS . . .
Special Events . Thursday Dinners . Canteen Drinking & Games . Roadtrips!
Community News- Tiny House Project In Savannah!


Canteen Drinking & Games . Opens @ 5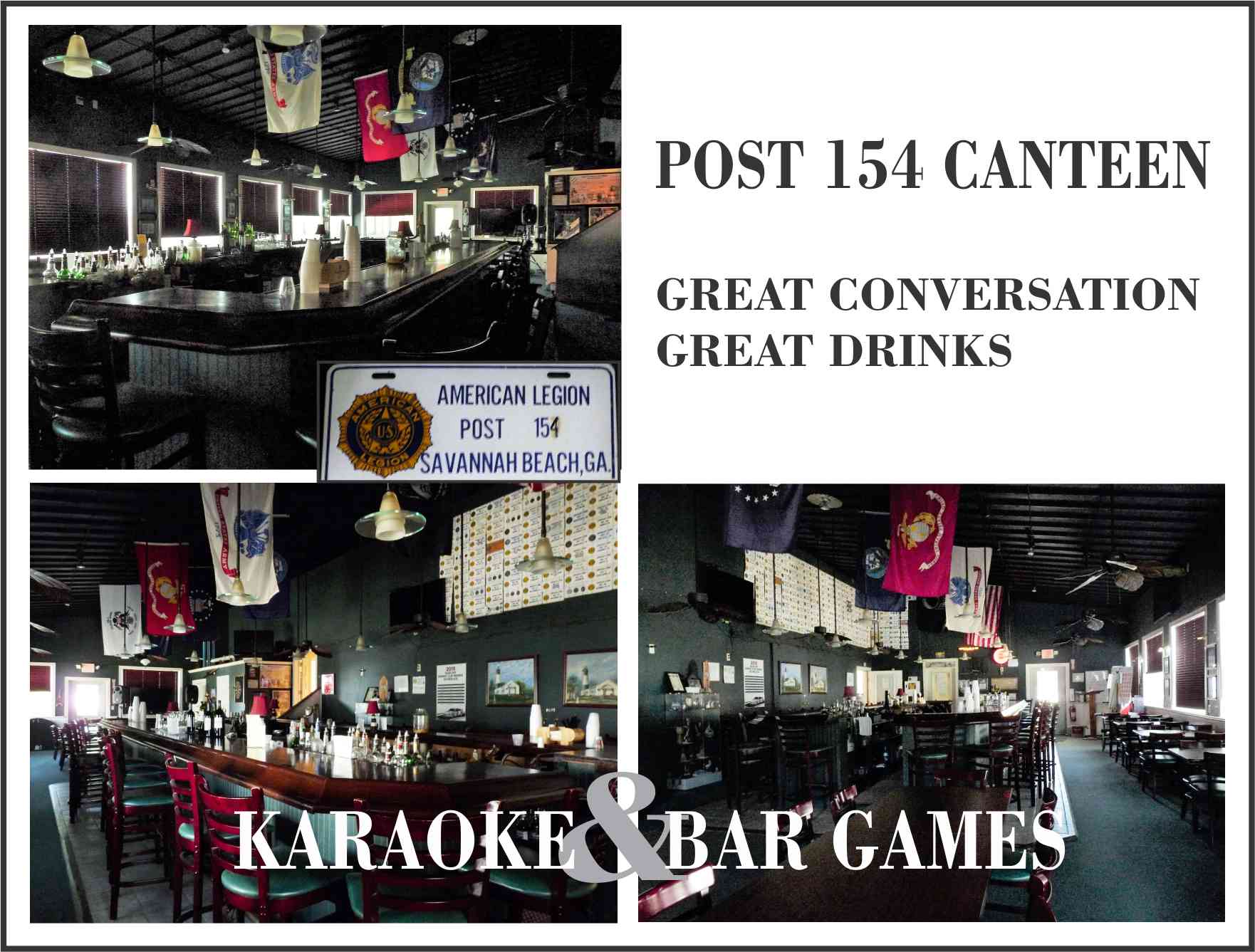 Bar Games
"Screw Your Neighbor" :)). Bar Bingo!

Not real demanding or skillful, just fun!
Wednesday & Saturday @7
"The Hunt For The Diamond"
The More Players, The More We Pay Out!
Watch TV from any seat in the bar ....
We welcome you as an active or retired veteran, a member visiting Tybee from another legion
or, you are a guest of a member.... sorry, no children permitted in The Canteen.

Per the requirements of the National American Legion, please sign in at the entrance of the Canteen
if you are a guest of a member.
If you are a member visiting us please present your signed membership card to the bartender
Tourists are always welcome:)
Take A Road Trip! But Call Ahead For Covid Hours!

If you are a member or local resident holding a function at Post 154 and wish to advertise your event
to members or the community please email me to have it posted. Thank You!






NEW!!!! 50/50 RAFFLE HELD EACH WEEK . . . WINNER DOES NOT NEED TO BE PRESENT!
For Any And All Post Activity & Events It's Best To Call Ahead As Information Is Not Updated To The Web Designer!
sooo... don't kill the messenger:))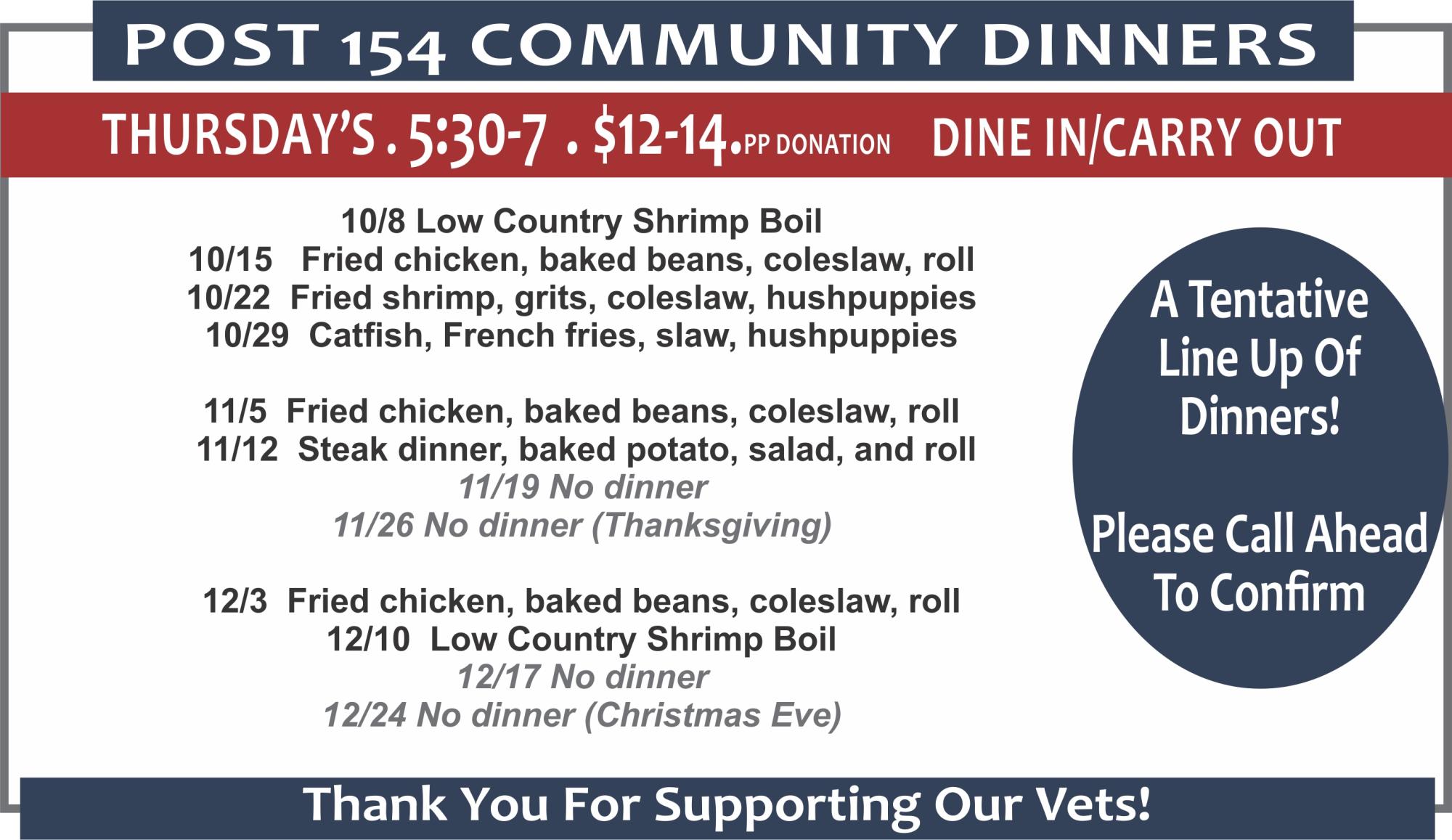 BAR BINGO!! FRIDAY . 6:30 START
SCREW YOUR NEIGHBOR! TUES. THURS. SAT.
REMEMBER- ALL VISITING WILL HAVE THEIR TEMPS CHECKED.
YOUR NAME & PHONE NUMBER WILL BE KEPT ON FILE.
If you find incorrect information or missing events this is due to incorrect information given,
or information not provided to POST 154's web designer.

Savannah Georgia Tiny Home Project For Vets!

Please feel free to downwload the article and share with your organizations!