The Sons of the American Legion, Squadron 154
Officers . Events And Awards
Installation of
Sons Of American Legion Squadron 154 Officers For 2016-2017 Installed July 11,2016.
Slideshow & Photos Provided By Jacque Dorazio, all rights reserved.
American Legion Post 154 . Tybee Island Georgia
officer_installation_2016-17_front.jpg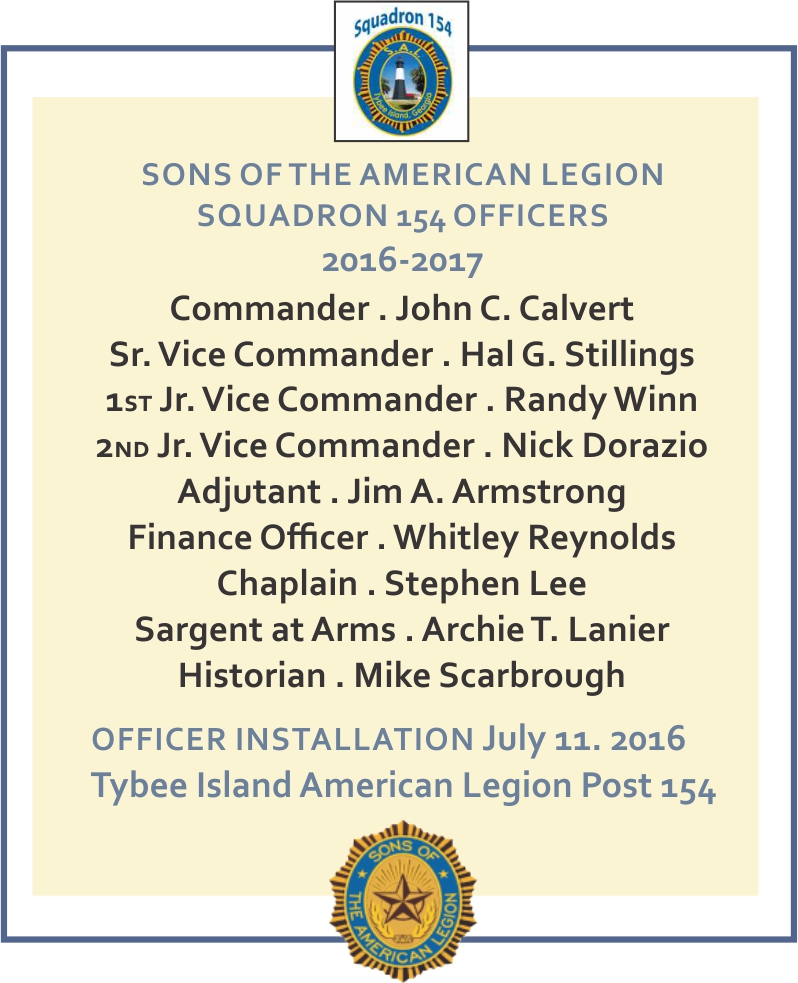 This page has not been updated with the SAL 2017-2018 officers & positions
nor recognition of outstanding volunteers as information was not been provided to the web designer.
The Commander for 2017-2018 was Chuck Bolen.