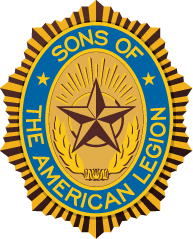 SAL, Sons of Amercian Legion, past Commander John Calvert of Squadron 154 has been a history buff most of his life. He shares interesting events, places, and people who have been a part of the shaping of our nation's history.
"Calvert's History Corner" offers his findings on this page.
top right ... SAL Commander John Calvert dressed in a nostalgic army uniform with his sweet vintage jeep stands with Legion member Jimmy Carter in his vintage uniform at the 2015 Savannah Veterans Day Parade.
bottom right ... John never turns down a parade! Here he is with his Aunt from Iowa and the Gerogia regional SAL Commander in the Tybee Salutes Heroes Parade
Captain Max Carson Duncan USN, 95, passed away peacefully after a short illness January 1, 2017.
Official Flag for the HMS OTRANTO
at the request of

United States Senator David Perdue
shall be flown at the Capital Building
commemorating the centennial of the sinking
of the HMS OTRANTO
and honors all who lost their lives
with the dedication of a historical marker at

Fort Screven, Tybee Island Georg
ia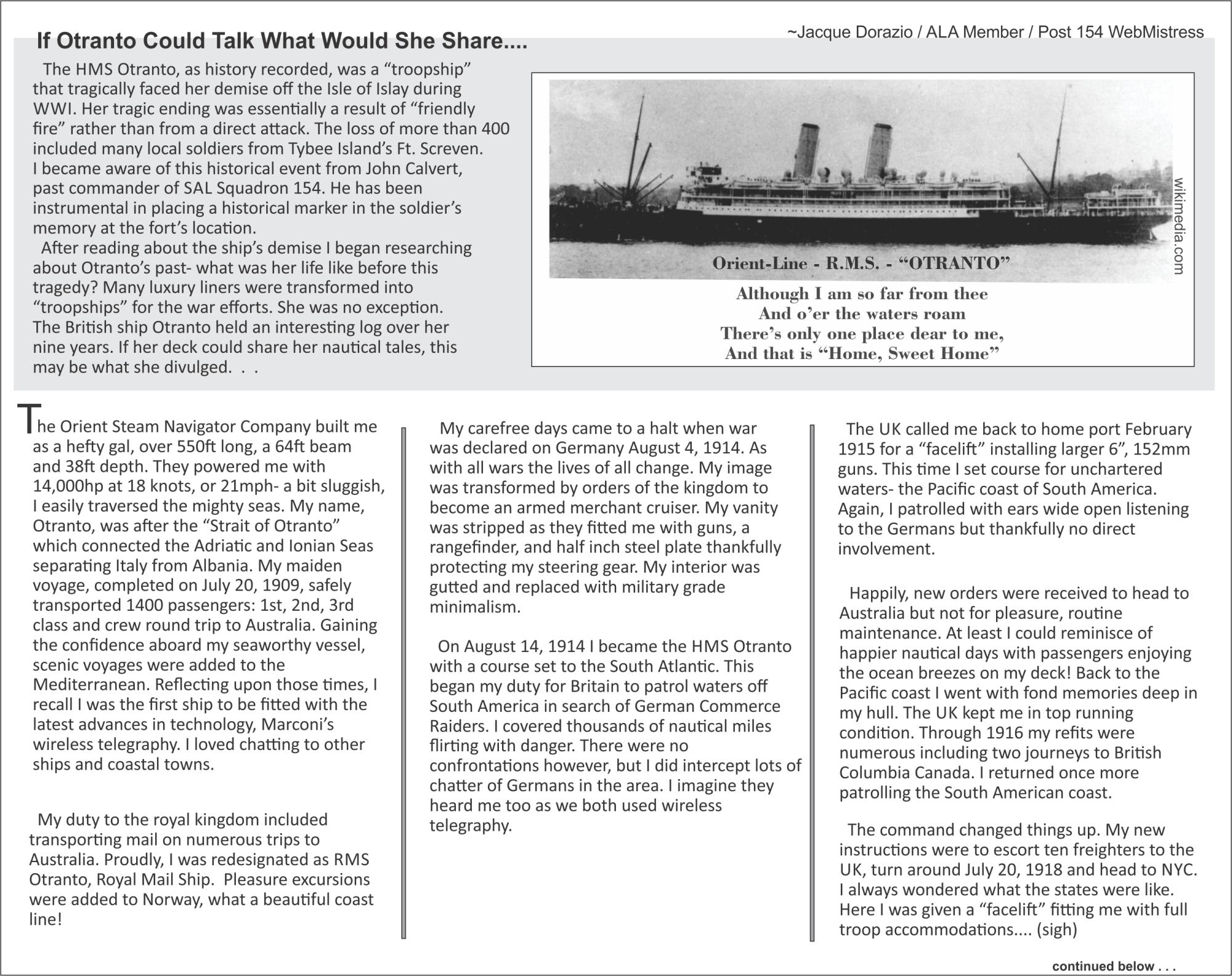 After John submitted his findings and the article to me for the Legion website my curiosity was hooked!
I began my own research on the ship wondering about her story.
The following story emerged . . . . thank you for visiting! Jacque