Tybee Island American Legion POST 154 Collectibles
BASEBALL CAPS
LEGION COOKBOOKS
POST 154 LICENSE PLATE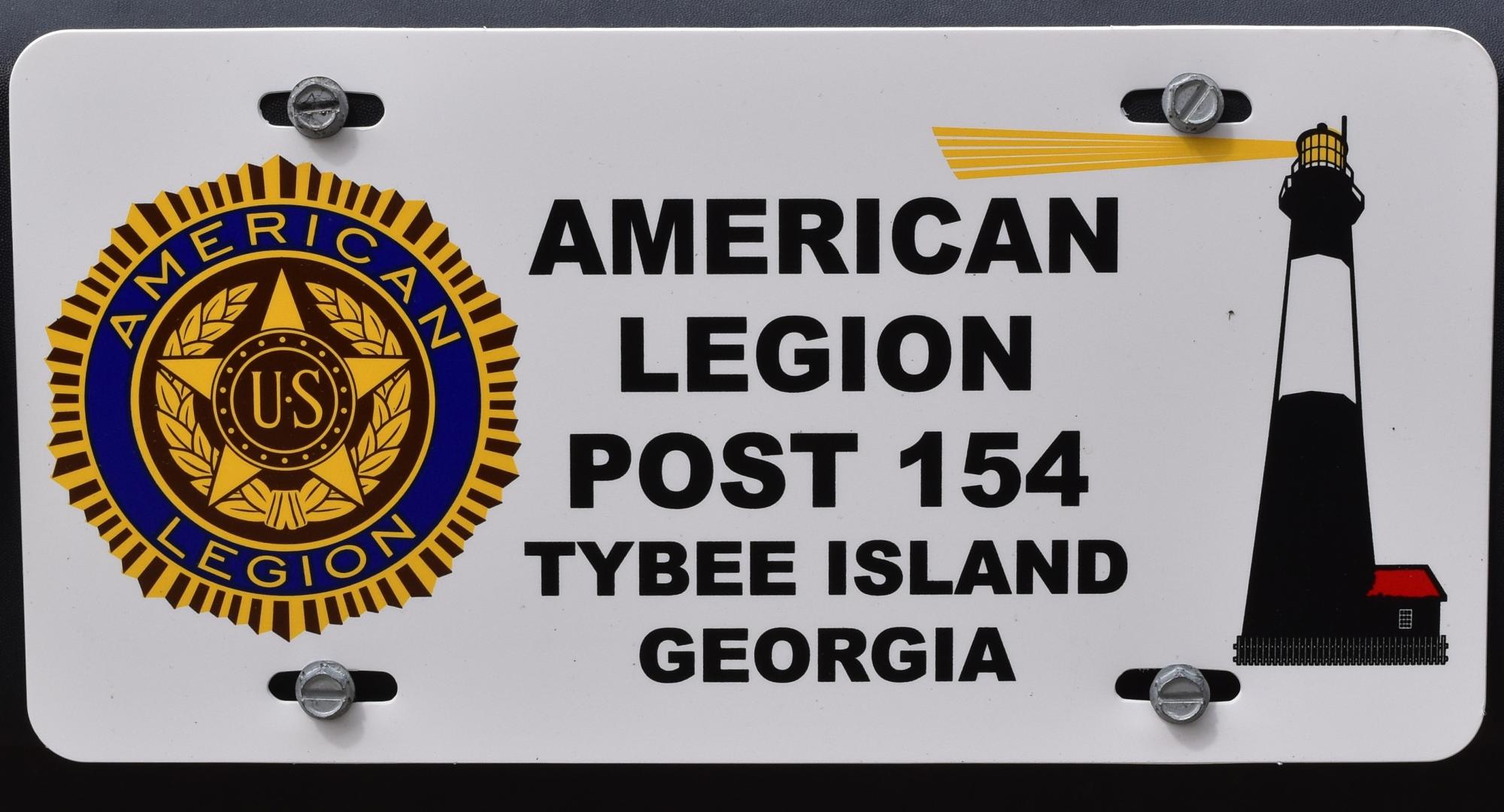 The collecting of legion license plates has become a collectible item within all the states & Posts.
Many guests visiting Post 154 bring their
Post license plate in while visiting. We
proudly display them in the Canteen.
So far we have 2 walls about covered!
They make great gifts to veterans...
Traveling? Buy a Post 154 license plate,
visit the legion where you are going and
present it to them! Let's keep this trend going!
POST 154 BALL CAPS . . .
One size fits most-

Adjustable back strap
A LEGION OF TYBEE COOKS COOKBOOK . . .
Spiral bound, soft cover

Legion Members recipes

Nutritional facts, Recipe substitutions

142 pages total
POST 154 LICENSE PLATES . . .
Welcome To Our POST 154
Collectibles Shop!
We offer some great selections in our Legion for guests
and members to purchase. Seen below are some of our current selections.
Stop in at Post 154 today to purchase!